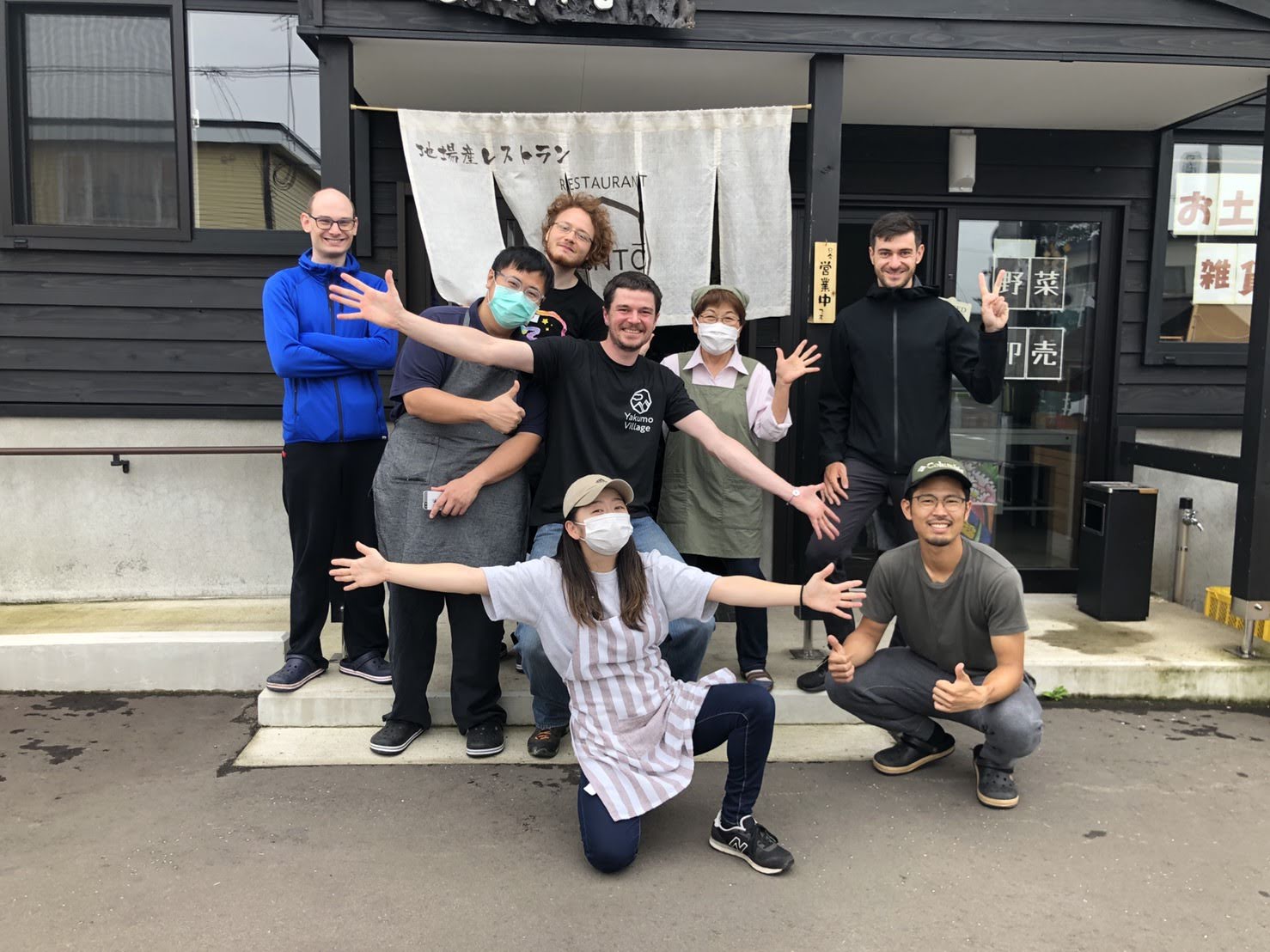 Hello. We operate a guesthouse(hostel) in Yakumo Town, which is about an hour drive from Hakodate City, Hokkaido.
In addition to the guest house, we also carry out agriculture, experiential tourism, restaurants, and welfare services. We think that interactions between people from Yakumo and travelers can benefit both sides, and want to create a space where people can gather and form a community.
With this in mind, we are engaged in various community development projects under the name of Yakumo Village.
A guest house that welcomes travelers and makes them stay. A restaurant where you can enjoy the taste of local ingredients in Yakumo and interact with locals.
You can experience various jobs here to get to know the local industry such as farming. If you would like to make local friends and experience countryside life in such an area, please contact us!
▼Features of Hostel SENTO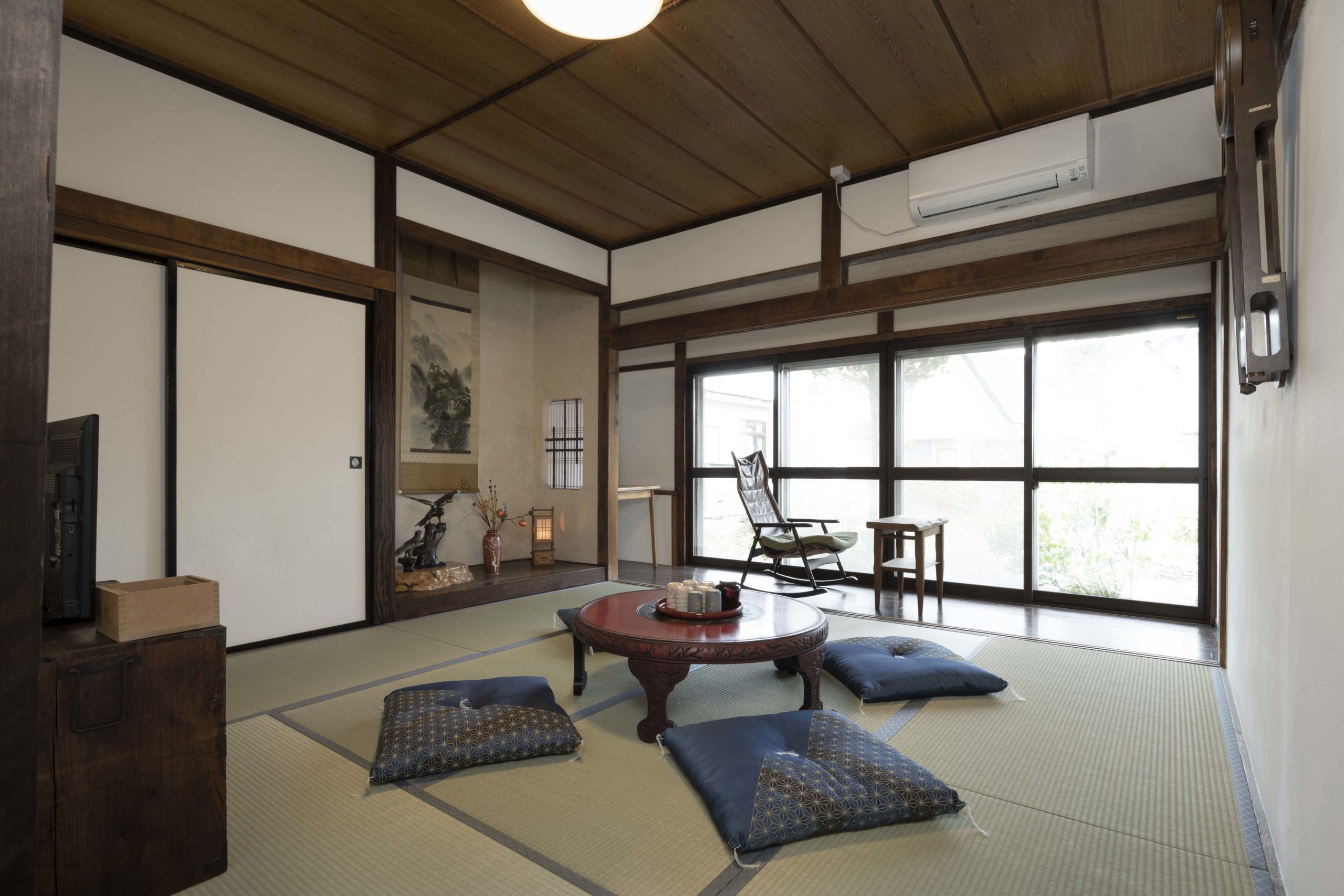 A 100 year-old house renovated into a guest house. It is an hour and a half drive from Hakodate, two hours from Niseko, and three hours from Sapporo. There are two shared toilets and two showers, as well as a kitchen and a washing machine.
There are 2 dormitories and 1 private room, and can accommodate a total of 10 people. As a helper, you will be asked to stay in the dormitory.
The guesthouse is located in the center of Yakumo, a 2-minute walk from a convenience store and a 10-minute walk from the station. Yakumo is a town with abundant nature consisting of vast seas, mountains and rivers.
You can enjoy many fun activities in the countryside such as mountain climbing, hiking, fishing, skiing, camping, hot spring tours, and starry sky observation.
In addition, Yakumo has very active primary industries such as agriculture and fisheries, which you can experience in your time here. In Yakumo, you can enjoy fresh seafood, vegetables, and dairy products that you can get locally.
▼Helper's Work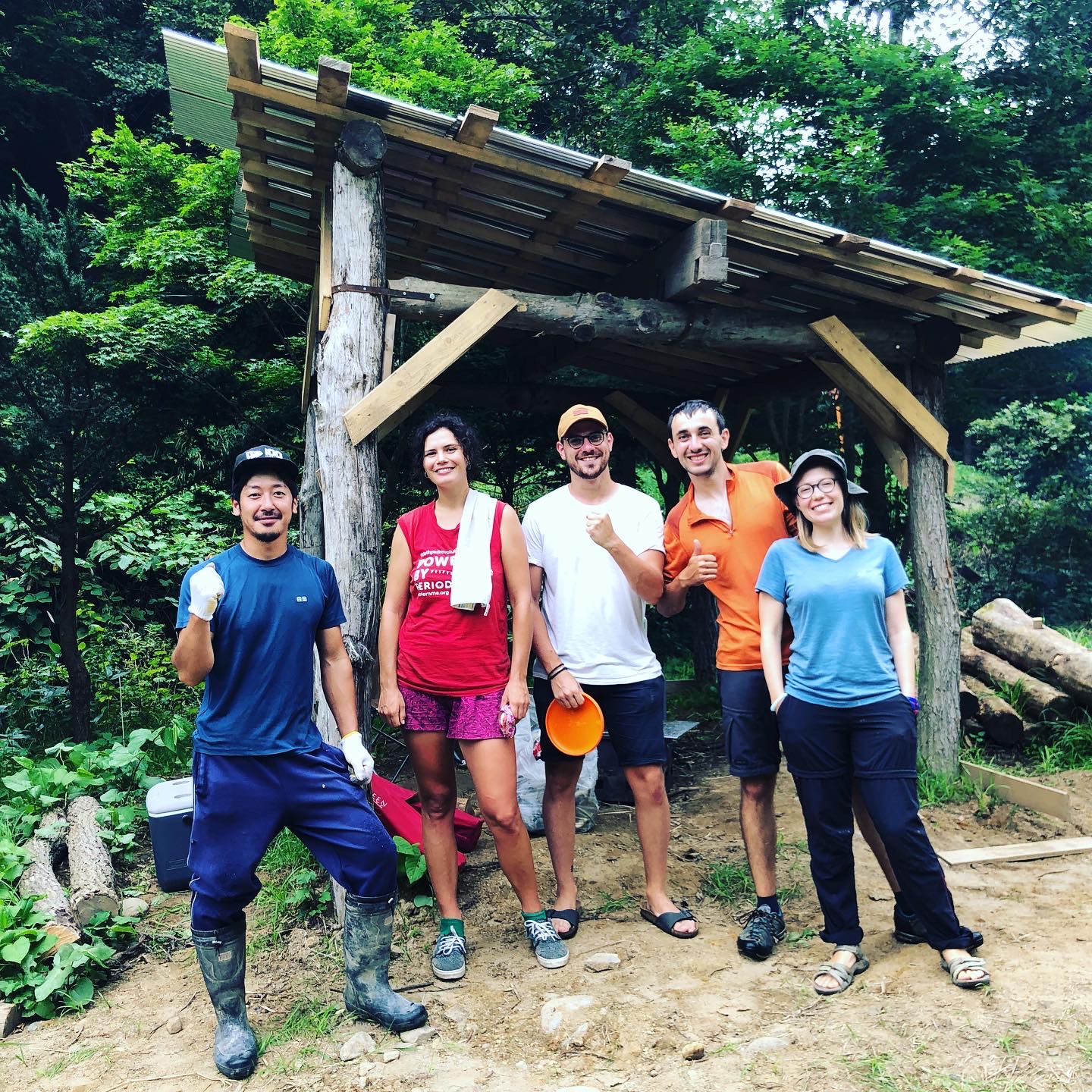 ・ Guest house cleaning and check-in support
・ Restaurant cleaning, waiting tables, help in the kitchen
・ Agricultural work
・ Help in the bakery
・ Welfare-related work
・ Experiential tourism support
・ Help promoting Yakumo and the guesthouse
・ Help with local event planning and management.
There are various possibilities, which can be decided according to the wishes and abilities of the helper.
▼ Environment (atmosphere, age group, number of employees, culture, etc.)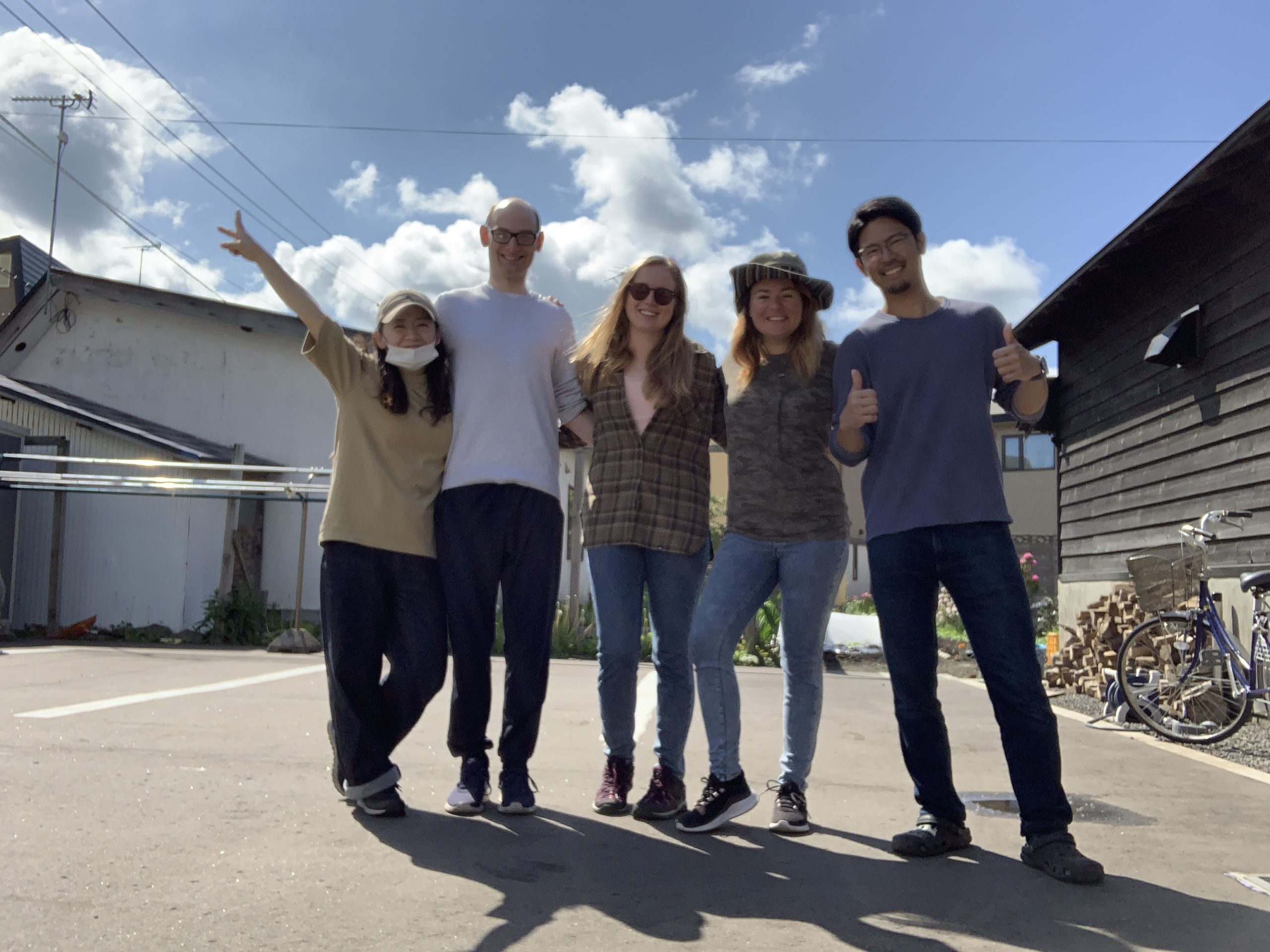 Many young people work here. The owner is in his 30s, and the staff consists mainly of women in their 20s and 30s.In addition, we currently have a staff from Germany who is in his 20s.
We also regularly organize parties with locals and travelers, and hold events where you can meet new people. Please refer to the following link to know more about me (Akai), the writer of this article. (sorry but only in Japanese) https://kurashigoto.hokkaido.jp/report/20200528103000.php
▼Other
・ Time: About 6 hours a day (sometimes ends early)
・ Holidays: 1 day a week (depending on the situation you can pick your day off)
・ Period: 1 week to 1 month (extension is possible)
・ Accommodation: Dormitories (sometimes private room depending on customer's situation)
・ Unlimited use of Wi-Fi
・ Meals: 3 meals included (ingredients may be provided and you may have to make your own meals)
・ Utilities and rent are free
・ You can enjoy various sightseeing spots in Yakumo through our experience tours.
・ Required qualifications / conditions: None
・ Salary: None
▼People who will enjoy this kind of experience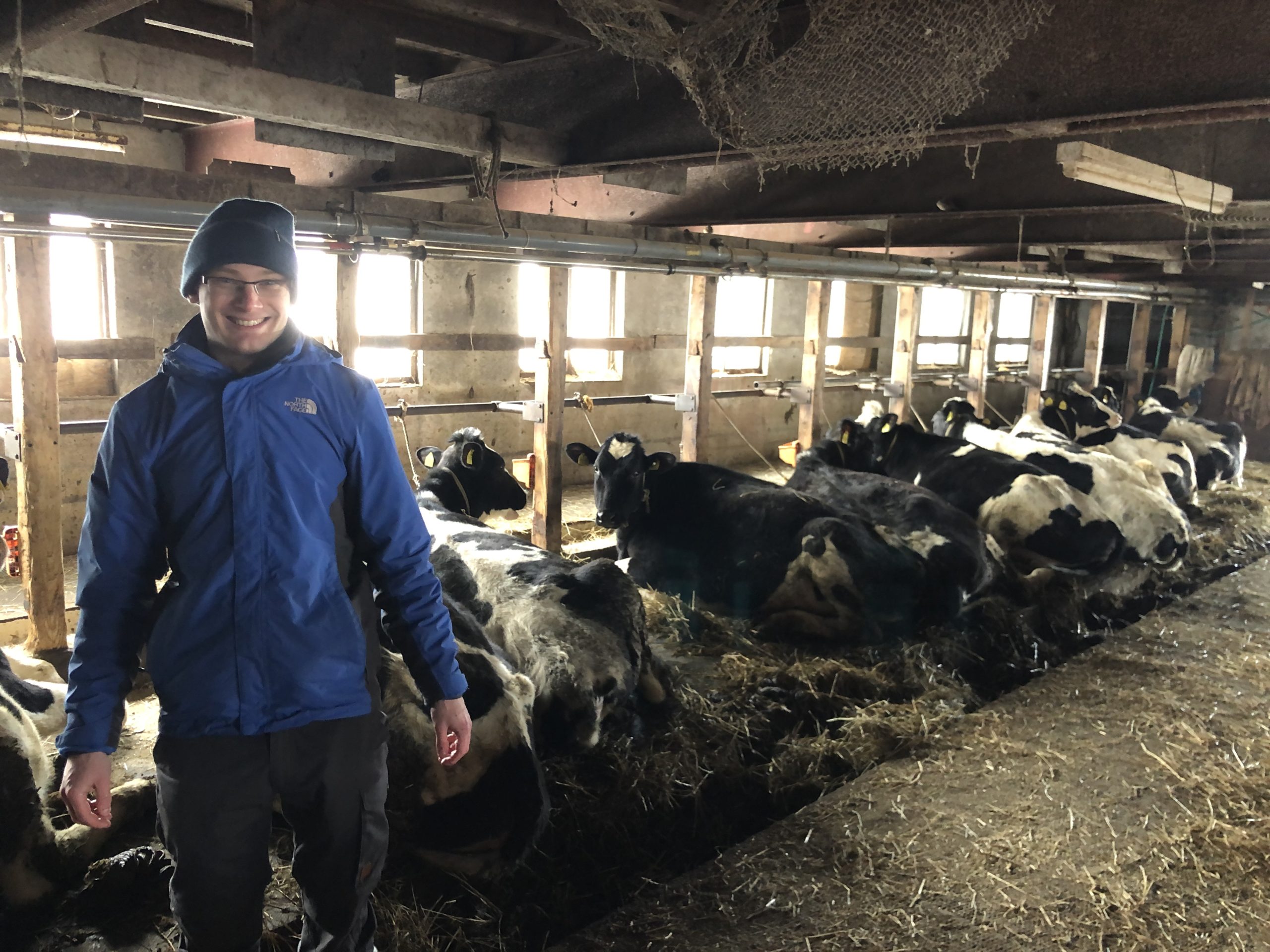 ・like to talk with people
・want to live in the countryside
・ like nature
・ interested in agriculture and fisheries
・ want to interact with foreigners and locals
・ interested in regional revitalization
・ interested in guest houses and community spaces
・ want to spend a relaxing time while teleworking or traveling
・ thinking about moving to the countryside
▼Inquiries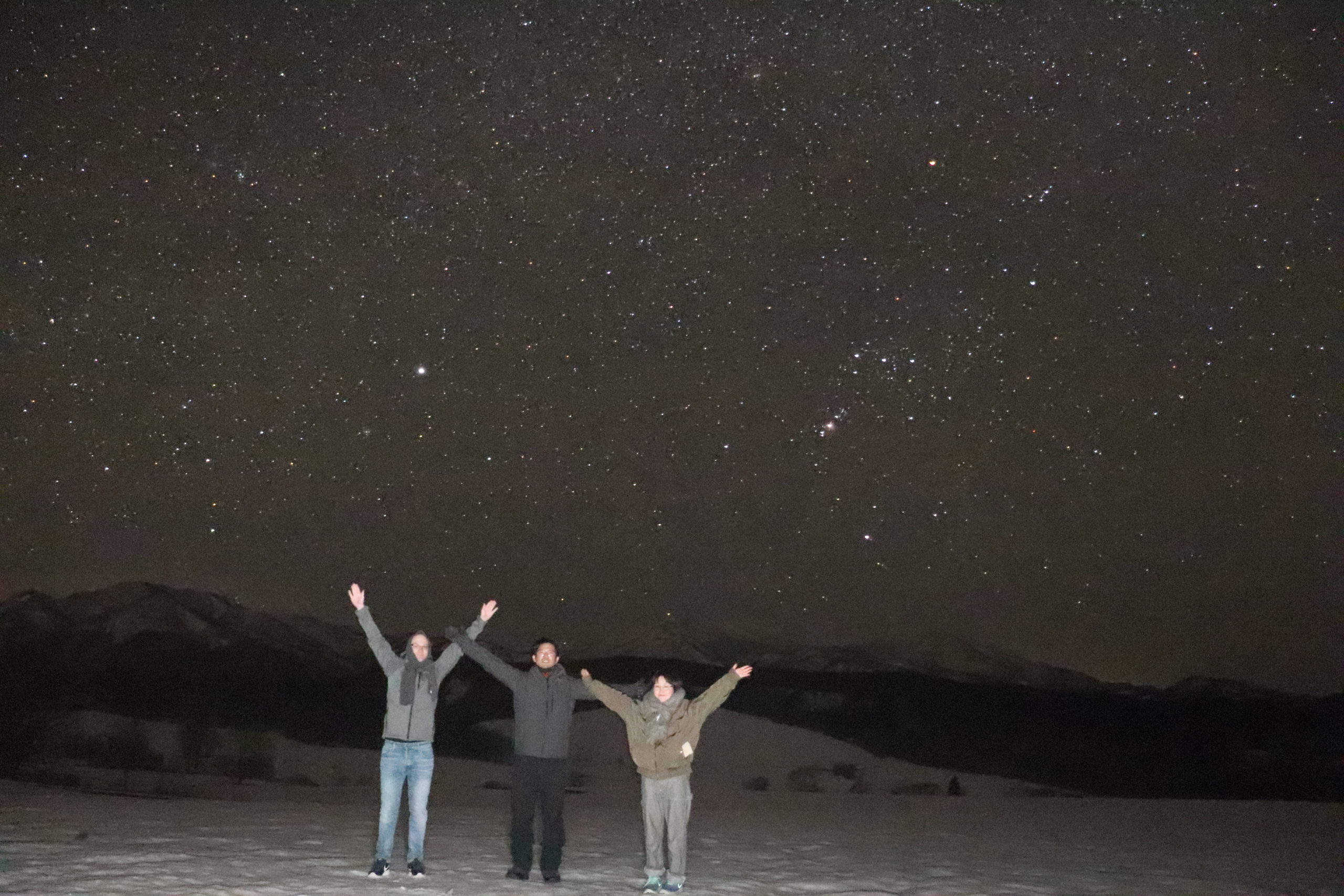 Please feel free to contact us.
We will discuss with you any request that you may have.
・ Email: yoshihiroakai10@gmail.com
・ Telephone: 0137-66-5526
・ Recruiter: Akai
・ Address: 30 Suehiro-cho, Yakumo-cho, Futami-gun, Hokkaido