Soft white leek is the specialty product of Yakumo Town, Hokkaido.
This activity is popular during winter time, in which you can harvest leeks together with local farmer and grill and eat at the spot.
Soft White Leek Harvesting Experience
Yakumo Town, where the primary industry is thriving, offers agriculture and fishery experiences, so that you can better understand Yakumo Town. One of the most popular activity is the harvesting of soft white leek, which can be experienced between December and April. In this experience, you can actually harvest the soft white leek with the farmer and grill and eat it on the spot.
Schedule of the Activity
1. Meet at Yakumo Village(SENTŌ)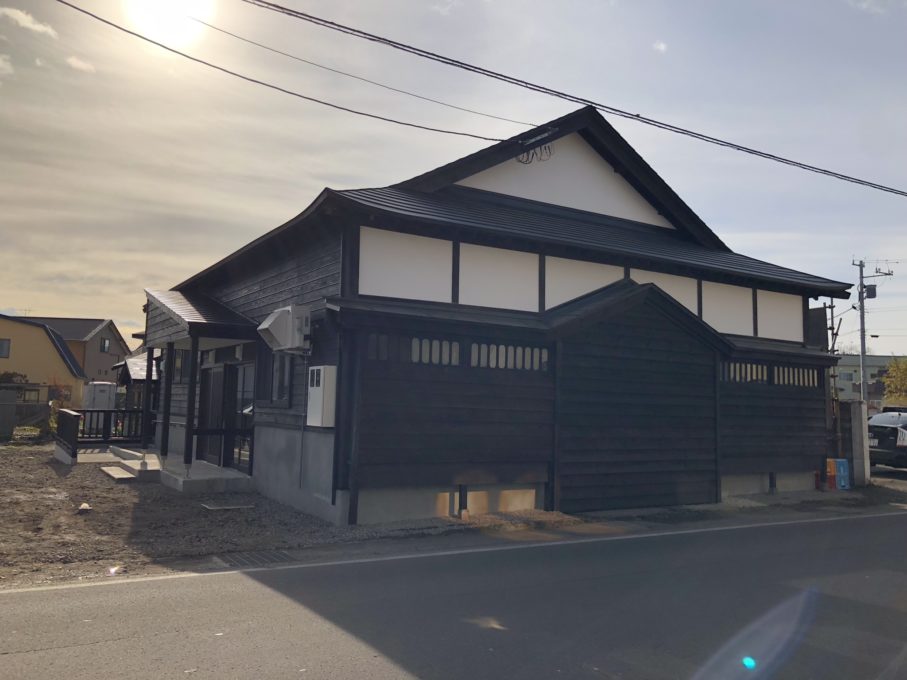 Yakumo Village is located in 30 Suehirocho Yakumo cho Futamigun, Hokkaido. It is inside the SENTŌ where runs the restaurant and the guest house.
2. Get Change and Depart to the Spot
Clothes get dirty in the agricultural experience from touching the soil. Costumes can rent clothes at Yakumo Village, and get change before leaving.
* Free transfer for those who do not have a car
3. Visit the Farmland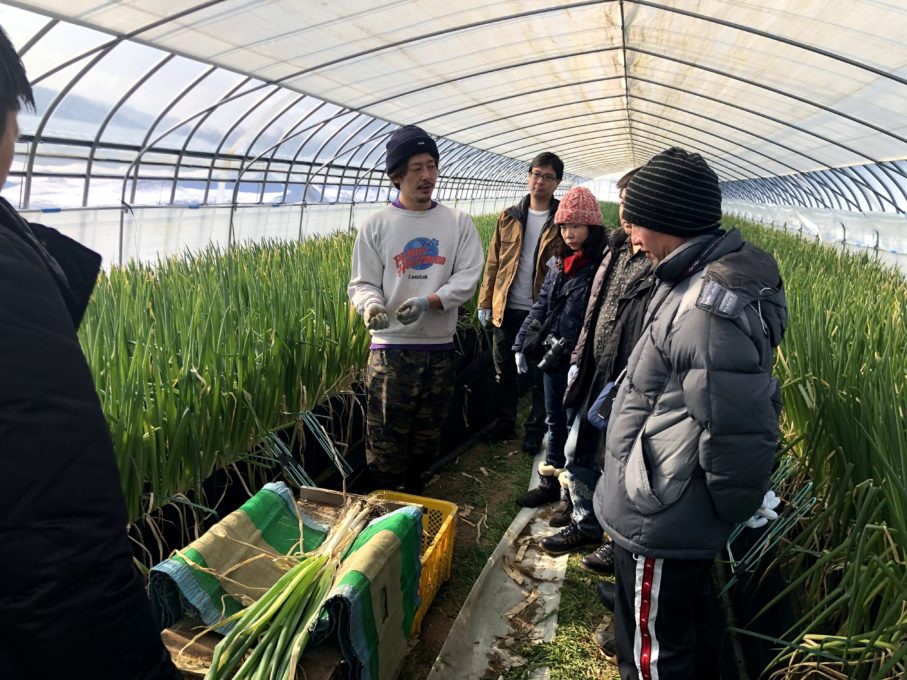 After arriving to the spot, you will get explanation about soft white leek from the farmer.
4. Harvesting Soft White Leek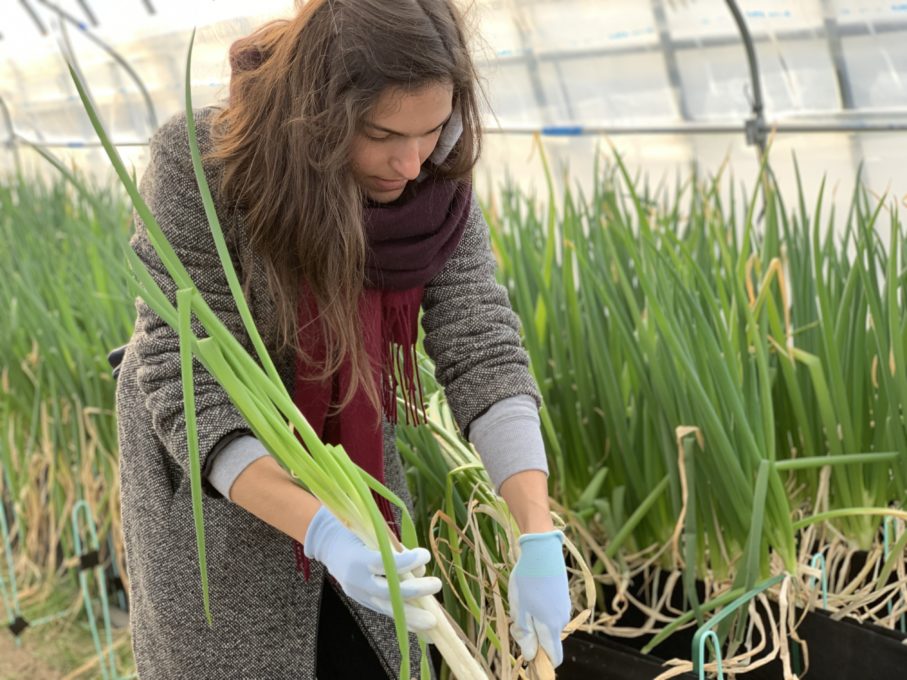 Put your hands into the black cover and pull out with force. Soft white leeks are very soft so, you need to deal tenderly.
If there is anyone who wants to eat raw, try biting at this place.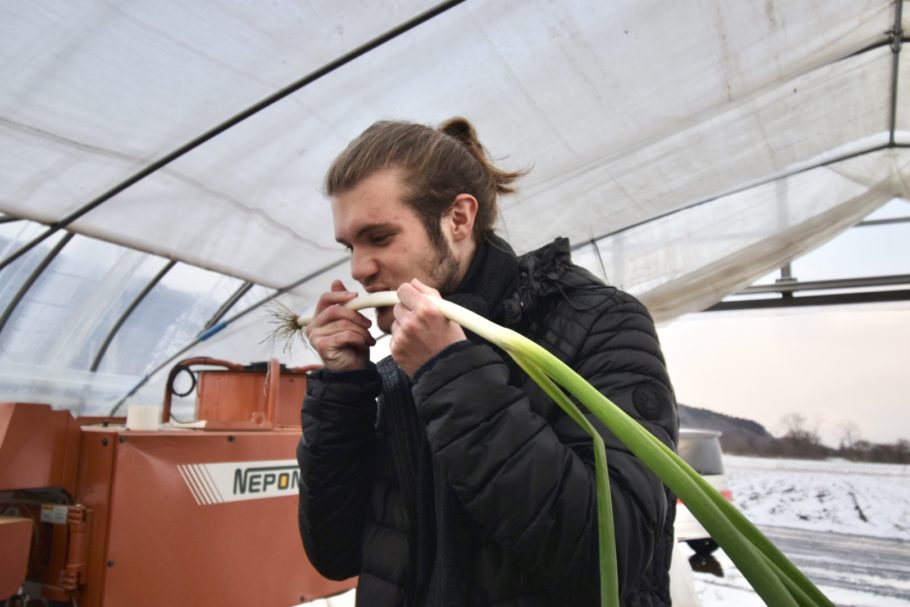 At first everyone says "Sweet! Not spicy!." But, after a while, the spiciness comes slowly and slowly. Still, it's crunchy, soft and sweet, so it is possible to eat raw!
5. Cut the Root of the Leek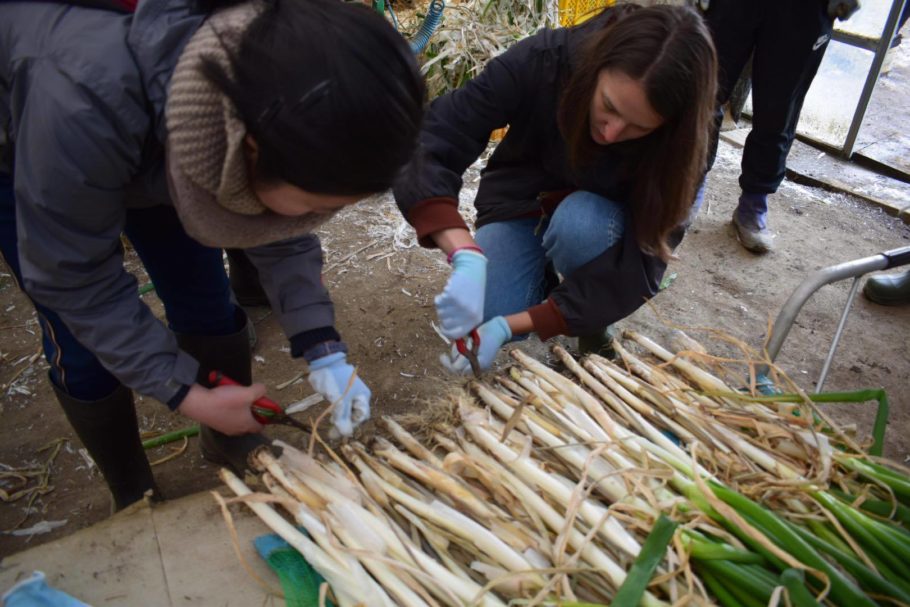 After harvesting, cut the roots with special scissors. You can't cut too much, and you can't leave too much neither.
6. Peeling the Leek
This is the most exciting part!! You peel the leek using machine. You may be surprised with the sound of this machine that uses air to peel leeks.
7. Sorting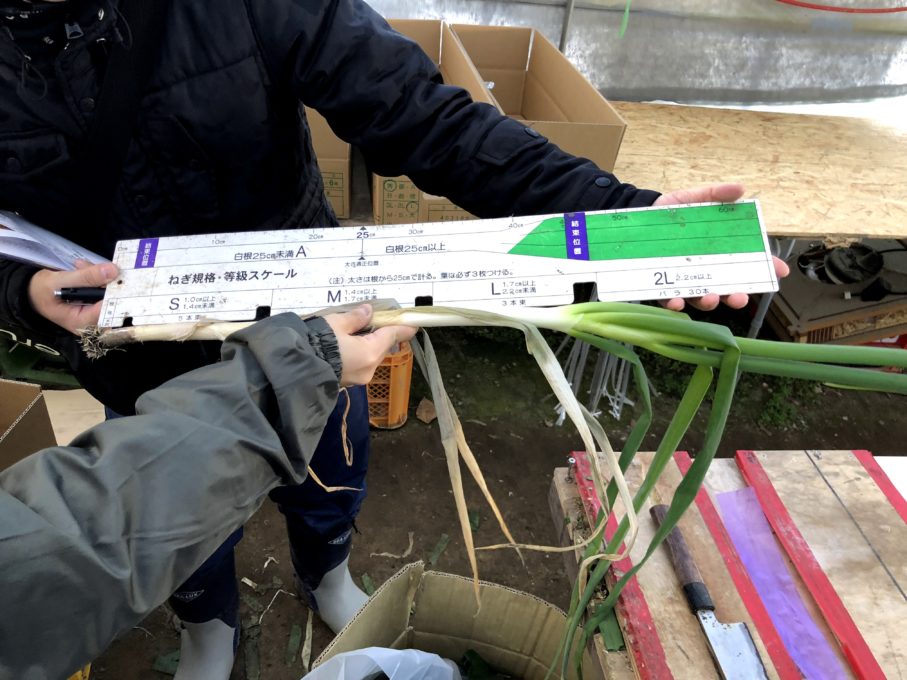 Soft White leek has many standards based on the length, thickness, and shape. Therefore, sorting is necessary before the shipments.
8. Finally, Grill and Taste the Leek you Harvested
Soft white leek can be sweeter when cooked. It is a great dish to eat with the special miso of Hattori of a long-established miso shop in Yakumo Town.
There is also a BBQ lunch plan as an option!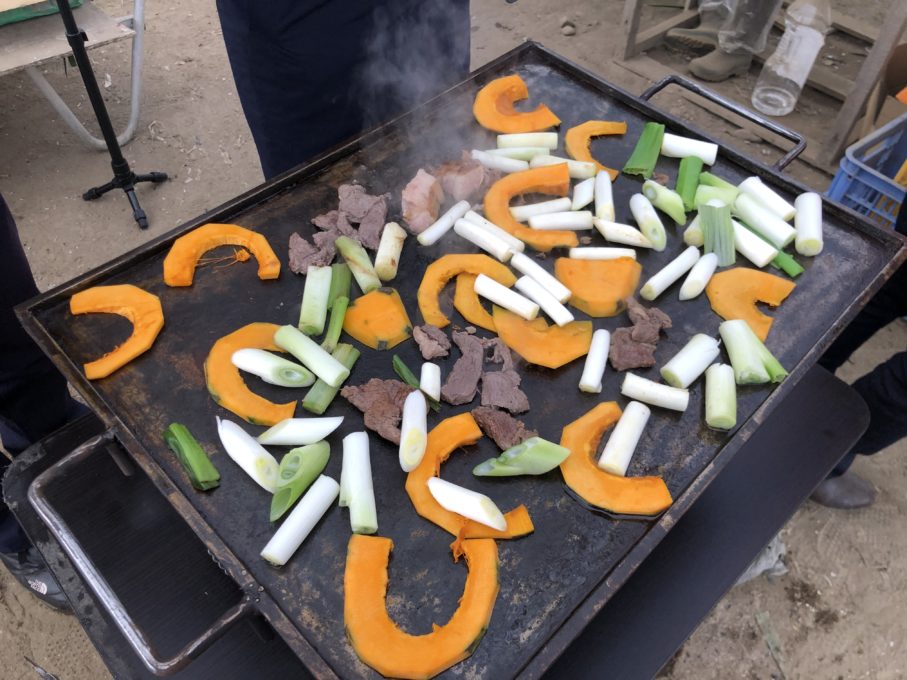 Customer Reviews
Below are some of the voices of customers who have participated in this agricultural experience.
"Soft white leeks are sweet and delicious! I can eat them raw!"
"I learned that there was so much efforts and work by farmers behind the leek we usually eat. I'm more grateful for vegetables and food."
"It was so exciting to have a valuable agricultural experience that I have never seen before. I became interested in agriculture and primary industries, so I wanted to know more."
"I learned that the best way to eat soft white leek is to harvest them myself and eat them on the spot."
Summary
Only in Yakumo Town, you can experience the sweet and delicious high-grade soft white leek. Unlike a tourist farm, you can experience the same work with a farmer in the field, so you can learn more realistic farming. In addition, you can eat the harvested leeks on the spot with the highest freshness.
This special activity is available  from December to April every year. Why don't you come and taste the high quality soft white leek grown in the cold Hokkaido?
You can make a reservation from the following.
↓↓↓
Please feel free to contact us for more information.